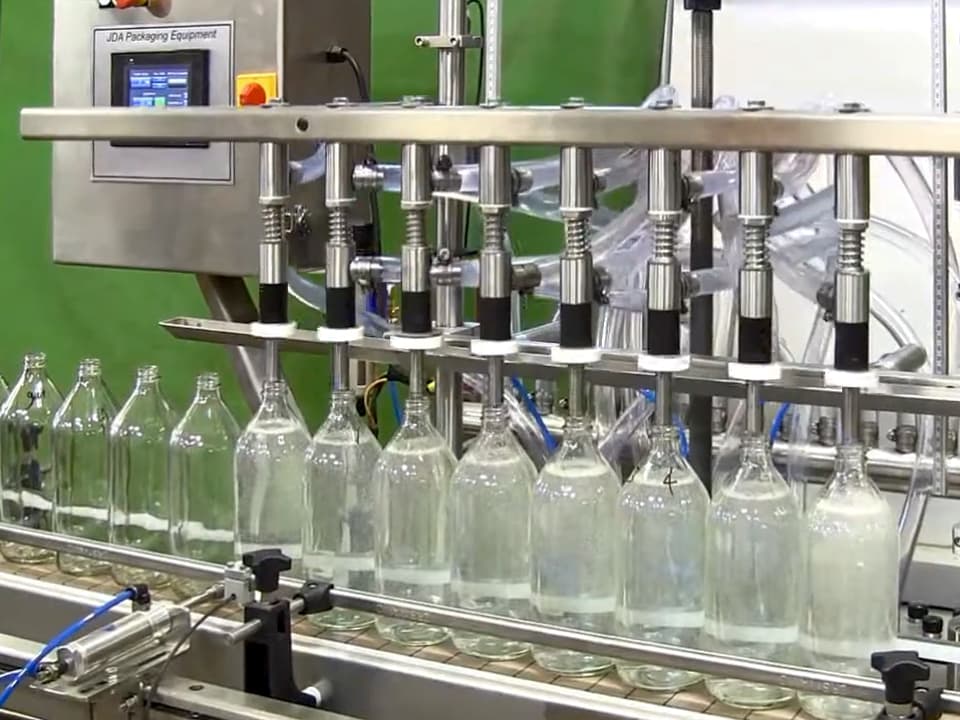 Automatic bottling systems
JDA Progress specialize in crafting efficient and automated bottling systems that are tailored to your needs. Whether you're a small startup or an established business, our complete bottling solutions will help you transform your workspace into a smoothly running, high-capacity liquid packaging line.
Get a quick quote!
Simple, affordable pricing. Free product demos are also available.
The components of a comprehensive bottling system
When it comes to setting up a bottling system, it's crucial to have the right machinery in place for optimal efficiency. Here's a breakdown of the key components that make up our top-notch bottling lines.
1. Liquid Filling Machines
Our liquid filling machines are designed to handle a wide range of liquids, from beverages to sauces and more. They ensure precise and consistent filling levels, minimizing wastage and maximizing product quality.
2. Conveyors
Efficient material handling is a cornerstone of any bottling line. Our conveyors seamlessly transport bottles between various stations, ensuring a smooth flow of production and minimizing bottlenecks.
3. Bottle Cleaners
Cleanliness is paramount in the bottling process. Our bottle cleaning machines ensure that each container is thoroughly cleaned and sanitized before being filled, maintaining the integrity of your products.
4. Labeling Machines
Accurate and appealing labeling is a key aspect of branding and product presentation. Our labeling machines apply labels seamlessly to your bottles, helping you showcase your products in the best possible light.
5. Capping Machines
Securely sealing your bottles is essential to prevent leaks and maintain freshness. Our capping machines provide consistent and reliable capping, ensuring that each bottle is properly sealed.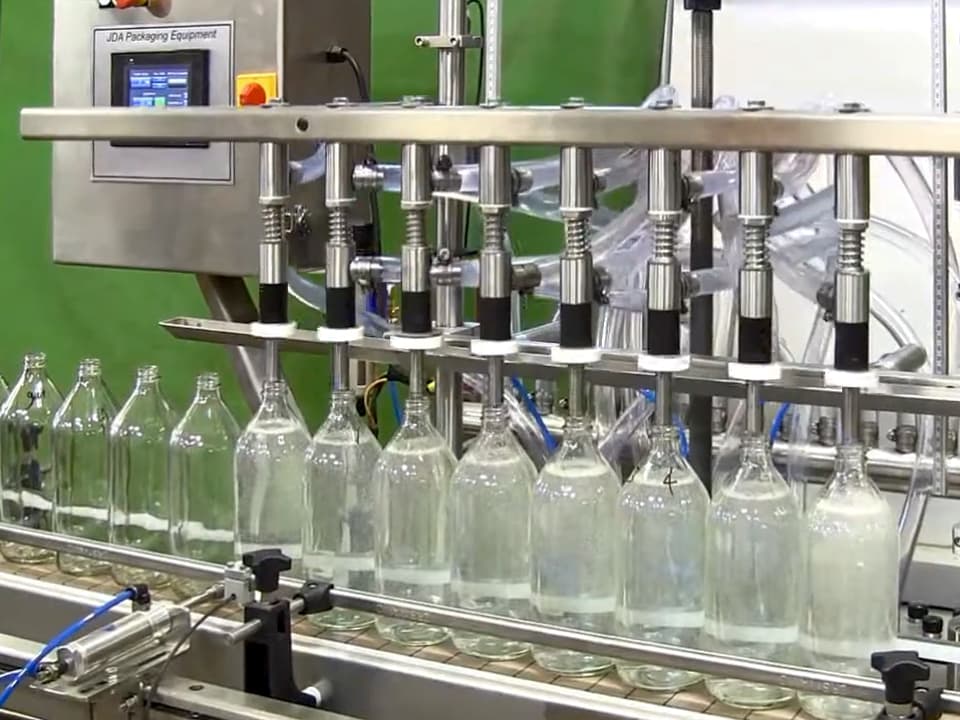 Why you should work with us
Tailored Solutions
We understand that every business has unique needs. Our experts will collaborate with you to design a bottling system that meets your exact specifications.
Efficiency
Our automated systems are optimized for efficiency, allowing you to increase production capacity while maintaining high product quality.
Reliability
We provide state-of-the-art machinery that's built to last, ensuring that your bottling line operates smoothly for years to come.
Full configuration
Our complete bottling lines include all necessary components, such as bottle unscramblers and accumulation tables, to create a seamless production flow.
Get started today
Ready to revolutionize your bottling process? Contact us today to discuss your requirements, and let us help you create a fully functioning and efficient bottling system that aligns perfectly with your goals and budget. At JDA Progress, your success is our priority, and we're here to support your journey towards excellence in liquid packaging.
Transform your workspace with our automated bottling lines. Your products deserve nothing less than the best, and we're here to make that happen.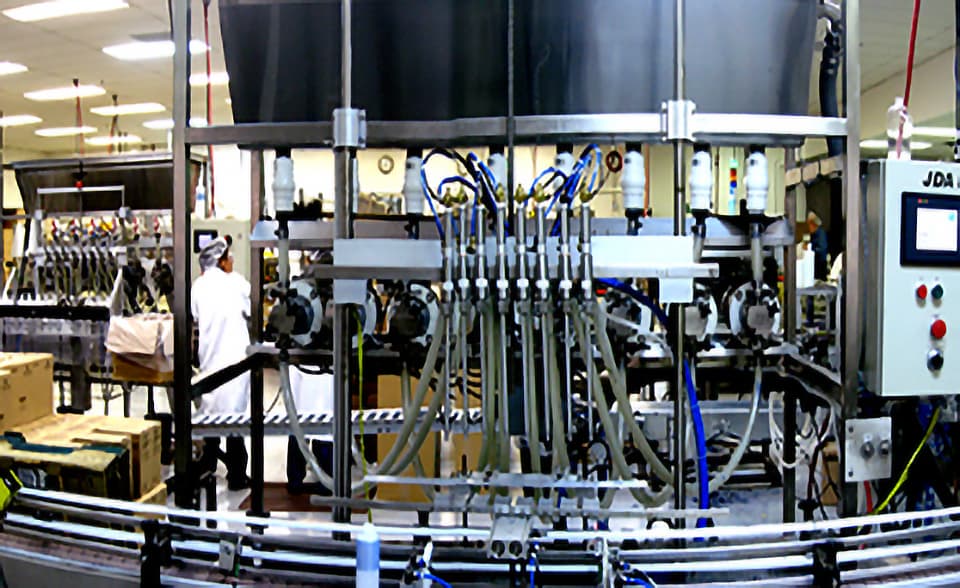 "Mike and the team helped us choose a dry filling system. They spent time with us and demonstrated the machine using a number of products we brought to their site."

Neil Horner
"As a contract manufacturer and co-packer we are doing business with JDA for more than 15 years for machinery, parts and repairs. They are great team, professional, knowledgeable and helpful. "

Iman Navab
"Far better quality than what we were expecting. Great value for the money. The most important feature that I hadn't considered was the after delivery service."

Jeff Gamble
"Knowledgeable people to deal with. Top notch service and after purchase care. Amazing experience overall."

Derek Gravelle
"Great Canadian company to work with. Our plant is full of their equipment, and it works. We have a JDA-1 labeller on our bottling line that's been going for 14 years!"

T. Grant
"I am 40 years in my industry and have purchased a lot of equipment. JDA get my full recommendation. You can count on the company and their equiptment."

Ted Kasnetsis
Why choose JDA Progress for your business?
In-stock
In-stock packaging equipment and parts for fast delivery.
Warranty
Receive a 1 year warranty on all machines and parts.
Value
Competitive pricing and expertise in choosing packaging solutions.
Support
Excellent after sales support for all packaging machines.