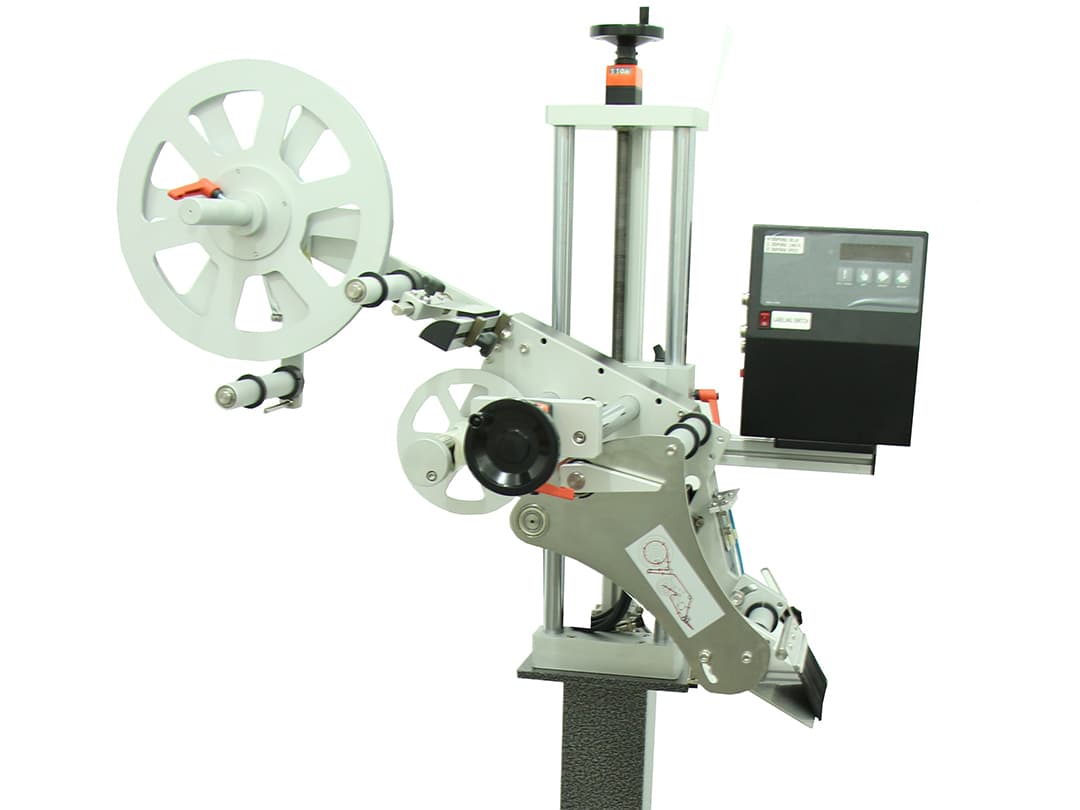 Model LAH
With our label applicator, you can conveniently load a label roll, and it will then proceed to attach individual labels onto your products. This equipment serves to automate the label application process, resulting in improved production efficiency and a decrease in errors originating from manual handling.
Get a quick quote!
Simple, affordable pricing. Free product demos are also available.
Features
Compact design, easy for using and installing on your own machine. Also provides a user-friendly control system.
Max. Label Width / Height 187mm (7.5") * with modification
Label Length 10mm~425mm (1/2" ~ 17")
Reel Inner Diameter 75mm (3")
Reel Outer Diameter 300mm (12")
Labeling Speed: To 60 pcs/min.
Machine Dimensions (L x W x H) 920mm X 210mm X 390mm
Power Required 110 or 220VAC, 50/60Hz, 1 Phase
Power Consumption 1.5 Amp.
"Mike and the team helped us choose a dry filling system. They spent time with us and demonstrated the machine using a number of products we brought to their site."

Neil Horner
"As a contract manufacturer and co-packer we are doing business with JDA for more than 15 years for machinery, parts and repairs. They are great team, professional, knowledgeable and helpful. "

Iman Navab
"Far better quality than what we were expecting. Great value for the money. The most important feature that I hadn't considered was the after delivery service."

Jeff Gamble
"Knowledgeable people to deal with. Top notch service and after purchase care. Amazing experience overall."

Derek Gravelle
"Great Canadian company to work with. Our plant is full of their equipment, and it works. We have a JDA-1 labeller on our bottling line that's been going for 14 years!"

T. Grant
"I am 40 years in my industry and have purchased a lot of equipment. JDA get my full recommendation. You can count on the company and their equiptment."

Ted Kasnetsis
Why choose JDA Progress for your business?
In-stock
In-stock packaging equipment and parts for fast delivery.
Warranty
Receive a 1 year warranty on all machines and parts.
Value
Competitive pricing and expertise in choosing packaging solutions.
Support
Excellent after sales support for all packaging machines.