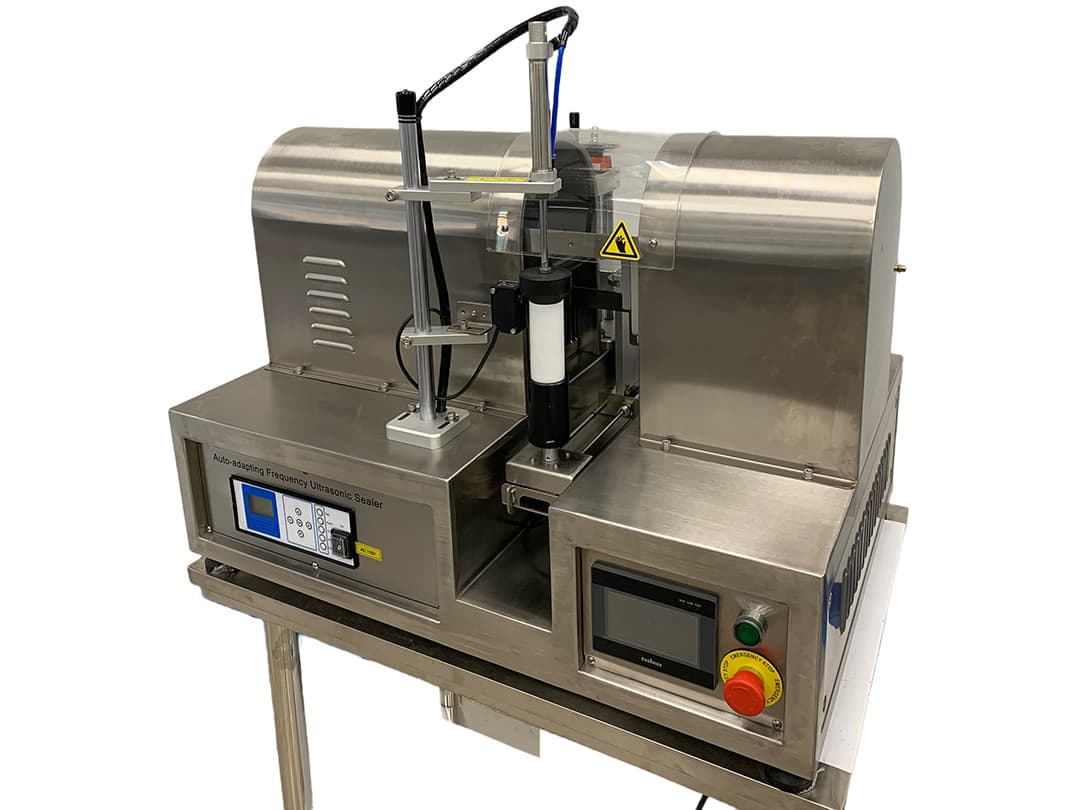 Model MTS
The model MTS mini-tube sealer is for sealing soft squeeze cosmetic tubes it produces a high quality seal with date code capability.
If your looking for a quality tube sealing machine backed by tech support and available spares, request a quick quote below.
Get a quick quote!
Simple, affordable pricing. Free product demos are also available.
Features
High quality seal with standard 8 digit date code embossing in seal area.
PLC touchscreen operator controls
Automatic start seal sensor
Hand crank height adjust to accommodate all sizes of tubes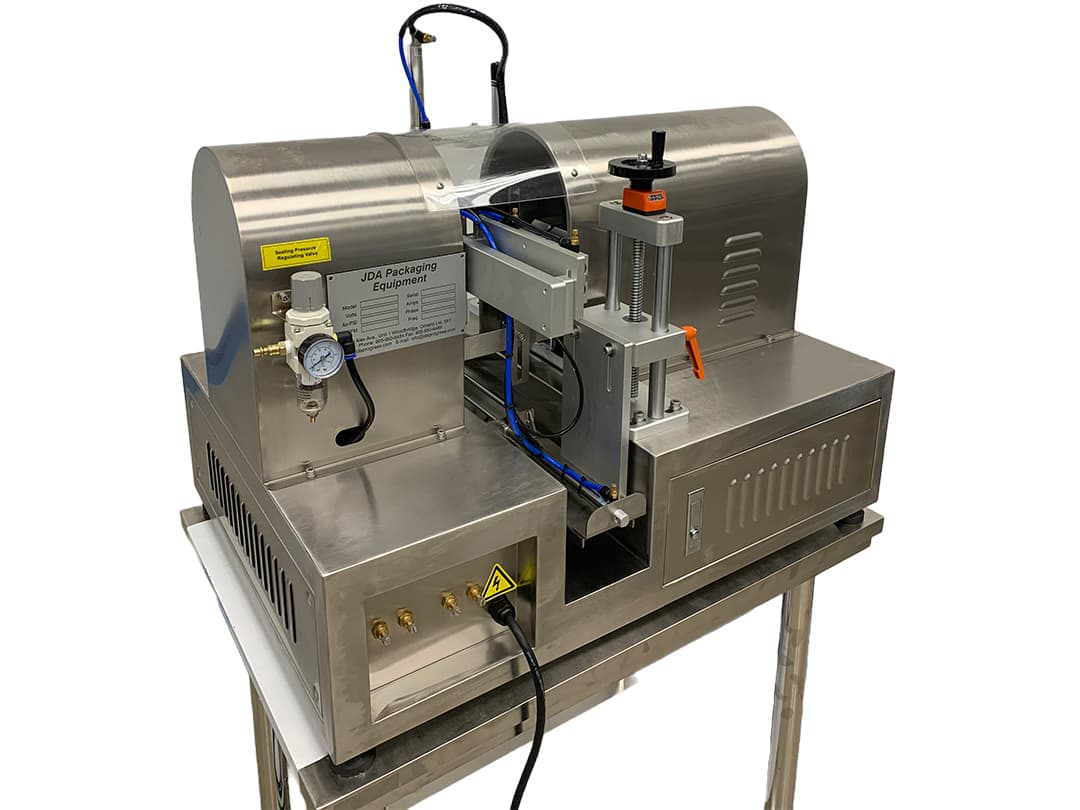 Specifications
Tube Diameter: 10-50mm
Tube length: up to 220mm
Power: 110 V & compressed air / 220 v available upon request
Compact size: 22"w x 22" d x 36" high
Weight: 300 Lbs
Speed: 20 / minute
"Mike and the team helped us choose a dry filling system. They spent time with us and demonstrated the machine using a number of products we brought to their site."

Neil Horner
"As a contract manufacturer and co-packer we are doing business with JDA for more than 15 years for machinery, parts and repairs. They are great team, professional, knowledgeable and helpful. "

Iman Navab
"Far better quality than what we were expecting. Great value for the money. The most important feature that I hadn't considered was the after delivery service."

Jeff Gamble
"Knowledgeable people to deal with. Top notch service and after purchase care. Amazing experience overall."

Derek Gravelle
"Great Canadian company to work with. Our plant is full of their equipment, and it works. We have a JDA-1 labeller on our bottling line that's been going for 14 years!"

T. Grant
"I am 40 years in my industry and have purchased a lot of equipment. JDA get my full recommendation. You can count on the company and their equiptment."

Ted Kasnetsis
Why choose JDA Progress for your business?
In-stock
In-stock packaging equipment and parts for fast delivery.
Warranty
Receive a 1 year warranty on all machines and parts.
Value
Competitive pricing and expertise in choosing packaging solutions.
Support
Excellent after sales support for all packaging machines.