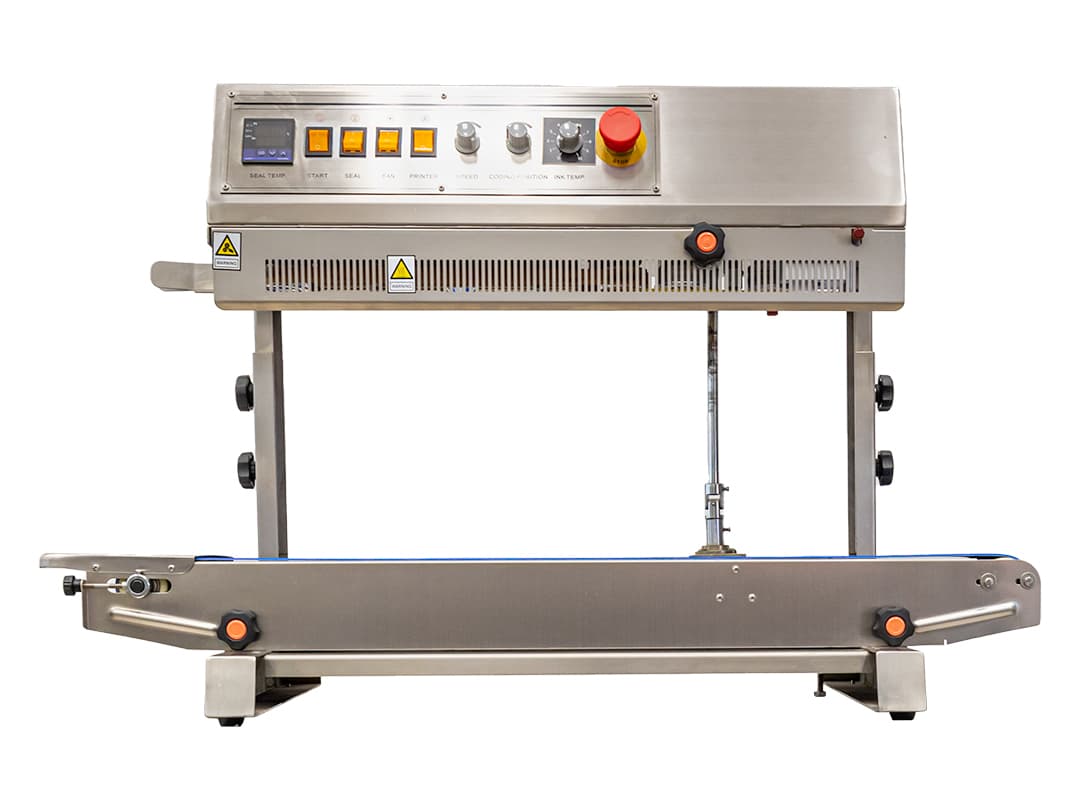 Model CS-13
The CS-13 vertical band sealer creates a secure and airtight seal on bags or pouches, preserving the freshness and integrity of the contents inside. Bags are sealed in a vertical position on a conveyor system that transports the bags through the sealing process.
The sealing mechanism involves the use of heated bands or belts, which are pressed against the open edge of the bag to create a seal. These bands or belts are heated to a specific temperature, causing the packaging material to melt and bond together, forming a tight seal.
Features
All Metal Construction & Powder Coated Finish Durable. The seal head housing, conveyor frame and the stand are all fabricated with steel and finished with a powder coat.
All Tilting Seal Head & Conveyor Versatility. The seal head and conveyor may be tilted up by 30 degrees to allow for the sealing of free flowing products as well as packages containing some liquid content.
Solid State Temperature Control Accuracy & Consistency. The solid state temperature control keeps the seal bars at the proper temperature allow for the consistent seal quality regardless of throughput.
Standard Hot Stamp Imprinter Versatility & Value. Allows for date and lot coding of your packages an expensive option on many competitive machines included at no extra cost. A limited type set is included as well.
Fully Adjustable Stand & Conveyor Versatility & Performance. The adjustments include overall seal height as well as conveyor height, as well as conveyor height & depth, relative to the sealbars.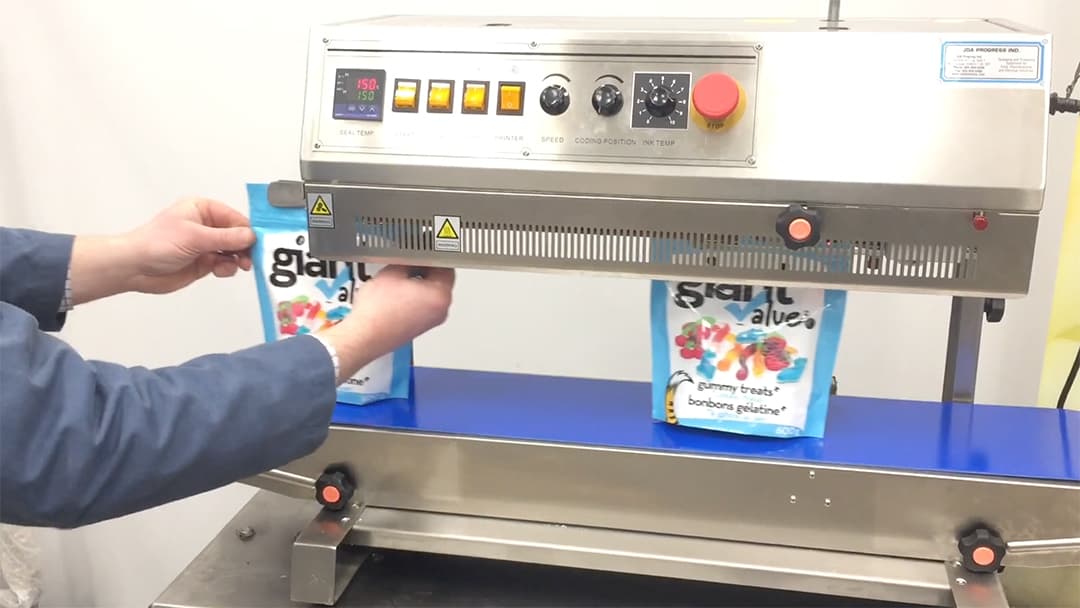 Specifications
Sealing speed - 0 - 320 inches/min
Seal Width - 5/16"
0 to 300 degrees C
Max. Conveyor Load - 16lbs/package
Size - 44"x24"x41"
Weight - 175lbs.
Why choose JDA Progress for your business?
In-stock
In-stock packaging equipment and parts for fast delivery.
Warranty
Receive a 1 year warranty on all machines and parts.
Value
Competitive pricing and expertise in choosing packaging solutions.
Support
Excellent after sales support for all packaging machines.