Redeepac 520/Liquids VFFS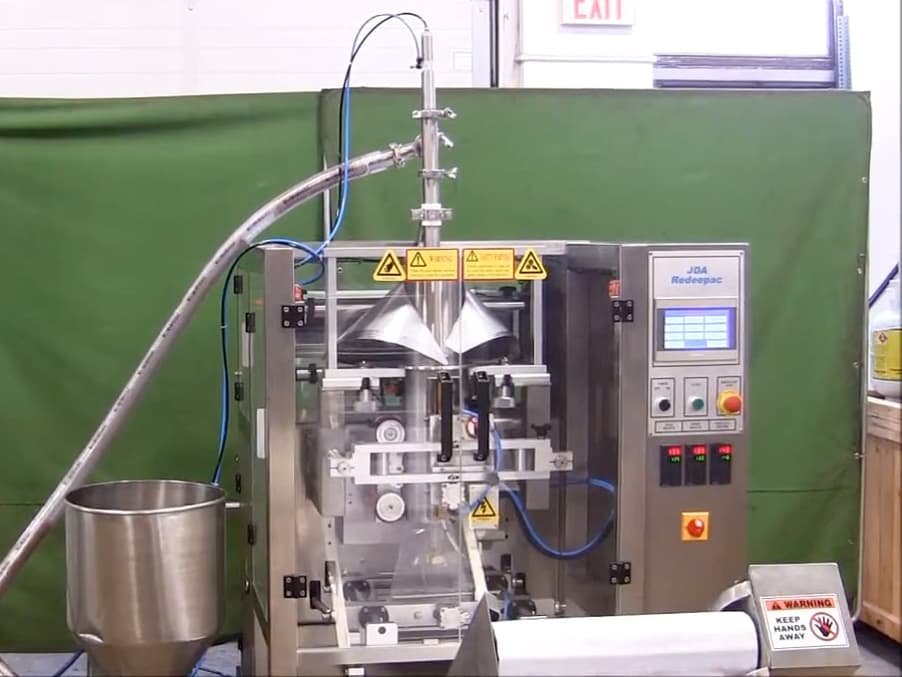 Model Redeepac 520/Liquids
The Redeepac 520/Liquids is suitable for all types of free flowing food and non-food products and can produce different bag lengths. The machine is recommended for production processes in which small size packages of free flowing goods are produced.
Get a quick quote!
Simple, affordable pricing. Free product demos are also available.
Features
Laser cut and curved machine frame (Print registration photocell)
Forming tube replaceable without tools (Hot foil printer)
Bag length adjust through display (Additional forming tube)
Length registered by encoder (Hole punch)
Motorized film unwind (Discharge conveyor)
Control with up to 10 programs in memory (Vacuum pack)
Lexan polycarbonate safety cover with micro switches (Gas flush)
Bag counter - partial and total (Stainless steel construction)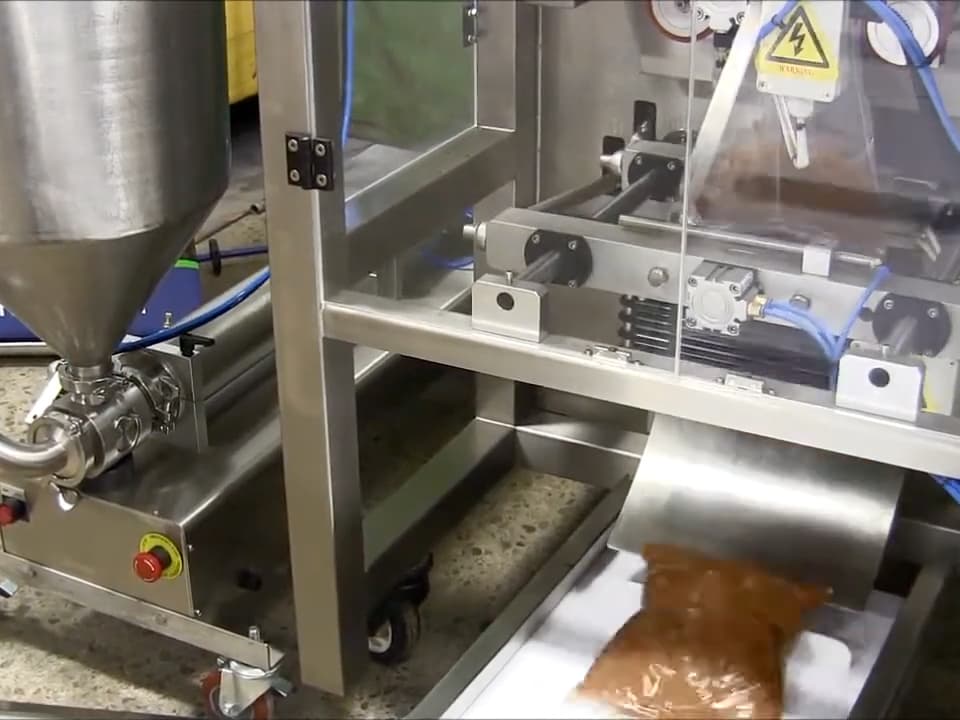 Specifications
Type of Film : 50 - 150 my
Bags - Width Sizes : Min. 100 mm - Max. 230 mm 4" - 9.5"
Speed with Polyethylene : 30 - 40 Bags/min
Bags - Length Sizes : Min. 100 mm - Max. 300 mm 4" - 12"
Speed with Laminated : 50 - 60 Bags/min
Machine Sizes : 2350 mm x 1320 mm x 2000 mm H 92.5" x 52" x 60"
"Mike and the team helped us choose a dry filling system. They spent time with us and demonstrated the machine using a number of products we brought to their site."

Neil Horner
"As a contract manufacturer and co-packer we are doing business with JDA for more than 15 years for machinery, parts and repairs. They are great team, professional, knowledgeable and helpful. "

Iman Navab
"Far better quality than what we were expecting. Great value for the money. The most important feature that I hadn't considered was the after delivery service."

Jeff Gamble
"Knowledgeable people to deal with. Top notch service and after purchase care. Amazing experience overall."

Derek Gravelle
"Great Canadian company to work with. Our plant is full of their equipment, and it works. We have a JDA-1 labeller on our bottling line that's been going for 14 years!"

T. Grant
"I am 40 years in my industry and have purchased a lot of equipment. JDA get my full recommendation. You can count on the company and their equiptment."

Ted Kasnetsis
Why choose JDA Progress for your business?
In-stock
In-stock packaging equipment and parts for fast delivery.
Warranty
Receive a 1 year warranty on all machines and parts.
Value
Competitive pricing and expertise in choosing packaging solutions.
Support
Excellent after sales support for all packaging machines.